SEA FREIGHT TO TAHITI
"SEA FREIGHT FROM AUSTRALIA TO PAPEETE"
"Guaranteed Australia's best sea freight rates to TAHITI"
"Shipping containers to Tahiti, with security ,integrity and professionalism"
CALL CARGOMASTER: 1300 767 136 AUSTRALIA-WIDE
"Over 20 years experience shipping to Tahiti"
"Moving to Tahiti, ask about Self- Pack your own shipping containers to Papeete"
Welcome to CargoMaster, are you thinking of  Shipping to Tahiti. Our high performance team of  Tahiti Sea Freight  service specialists offer many years' experience shipping containers to Tahiti and surrounding islands. CargoMaster is one of Australia's most trusted shipping companies from Australia to Tahiti.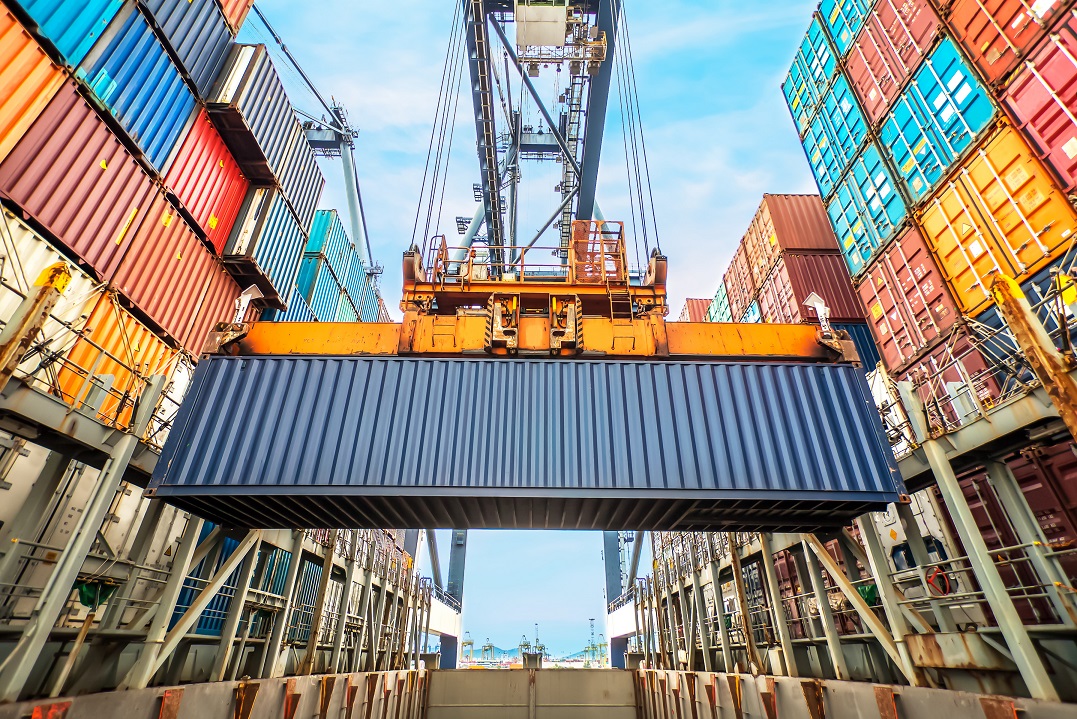 ABOUT TAHITI:
Tahiti "The Queen Of The Pacific" (originally known as Otaheite) is a French territory and the largest in a group of islands that make up French Polynesia. Tahiti (sometimes referred to as the islands of Tahiti) is located in the central part of the Pacific Ocean, halfway between Los Angeles, USA and Sydney, Australia. Tahiti was originally settled by the Polynesian people sometime between 300-800 AD .The island was part of the Kingdom of Tahiti until its annexation by France in 1880, when it was proclaimed a colony of France, and the inhabitants became French citizens. French is the only official language The French territory is a collection of 118 islands, divided into two parts. Tahiti Nui is the bigger part and is located in the northwest and Tahiti Lti the smaller part ,located in the southeast. Many of the smaller Tahitian Islands are uninhabited. The total land area of Tahiti is 4,100 square kilometers
Tahiti has a stable population of approx. 200,000 people.
The capital of Tahiti is Papeete, located on the north west coast of Tahiti, it has a  population of approx. 26,000. Papeete is the economic centre of French Polynesia. Papeete boasts many luxury resorts and Hotels.
The only international airport in Tahiti is located near Papeete, it is called Faa'a international airport, it is a modern airport. Papeete offers a modern deep water port that is able to accommodate large commercial container vessels.
SHIPPING TO TAHITI
CALL CARGOMASTER 1300 767 136
SHIPPING TIMES FROM AUSTRALIA TO TAHITI  
Sydney to Papeete : 26-30 Days
Melbourne to Papeete: 28-32 Days
Brisbane to Papeete: 24-26 Days
Fremantle (Perth) to Papeete: 30-32 Days
Adelaide to Papeete: 32-34 Days
Hobart/Launceston to Papeete: 32-34 Days
Townsville to Papeete: 18-22 Days
Darwin to Papeete: 34 Days
WHAT YOU SHOULD KNOW ABOUT SHIPPING TO TAHITI
Prohibited And Restricted Items:         
Remember, you are moving to one of the cleanest, greenest, Island Countries in the world, Samoa's people are very much InTouch with the environment and protecting their country from unwanted pests and diseases. Border control is very strict and heavy fines (even imprisonment penalties) apply for non compliance, your goods could even be sent back to the origin port .Certain items are restricted or prohibited and cannot be imported into TAHITI
Please be aware the below items are NOT PERMITTED into TAHITI:
objectionable material contained on items like videotapes, films, records, CD-ROMs and in publications
weapons like flick knives, butterfly knives, swordsticks, knuckle-dusters
any weapon which is disguised as something else
equipment for using cannabis or methamphetamine
anything which you're planning to use in a crime.
For the commodities below you should check to see if you will NEED A PERMIT:
ivory in any form, including jewelry, and carvings
tortoise or sea turtle shell jewelry, and ornaments
meat or food derived from whales, dolphins, rare crane, and pheasants, or sea turtles
medicines containing musk, or rhinoceros or tiger derivatives such as ground horn or bone
carvings or other things made from whalebone or bone from other marine mammals
cat skins
trophies of  sea turtles, all big cats, rare reptiles, cranes, pheasants, bears, antelope, and deer
live species, including pet eagles, hawks, owls and parrots, many cacti, orchids, cycads, and cyclamens
carnivorous plants.
You may not be able to bring some medicines into TAHITI, especially controlled drugs. This includes medicines containing pseudoephedrine. Remember heavy fines and possibility of imprisonment for non compliance
Prescription medication in most cases is acceptable, if you can present a valid doctors prescription .
If you're returning to TAHITI or are immigrant after 21 months or more overseas, you may be entitled to concessions on vehicles and boats, motor cycles that either accompany you or are transported separately.
Bringing Motor Vehicles And Boats Into New Caledonia:
You may be able to claim  "household items" concession if:
you're relocating , or moving back to the motherland  after 21 months or more away, and
you have been using the items for their intended purpose.
You can also claim concessions on:
private vehicles, including:

motorcycles
cars
scooters
motorhomes
camper vans
ambulances
boats and
aircraft.
You can import no more than one vehicle, boat duty-free, if you meet the Concessionary Requirements.
As a condition of the concession you will be required to sign an Undertaking that you will not sell or dispose of the vehicle, boat or plane within two years.
If you sell your vehicle, boat or plane within two years of bringing it into duty-free, you must pay Customs duty  on a pro rata basis.
Ownership Rules:
You will need to qualify for a concession, which means you will need to meet the requirement to have "personally owned" the vehicle for at least 12 months prior to your departure from Australia  u will have to meet a requirement to have personally owned and used the vehicle, boat or plane for at least 1 year before your departure , or surrendering the vehicle for shipping.
The phrase personally owned means  includes vehicles and boats leased by the importer, and vehicles, boats purchased under a hire purchase contract or agreement, provided that in both instances the terms of the lease or the hire purchase agreement/ contract have been meet with in full by the importer prior to their importation.
Vehicles, boats owned and registered by a company cannot be entered under the concession as the requirement to have personally owned the vehicle, boat or plane cannot be met, as a company is a separate entity.
Documentation will be evidence will need to be produced to support your claim of meeting this requirement. These documents may include:
receipts showing purchase and delivery dates
registration and insurance papers
evidence when the vehicle, boat or plane was surrendered for shipping .
"What if I don't qualify for concessions"
You will have to pay Duty.
MORE ABOUT CONCESSIONS AND EXEMPTIONS
CONTACT OUR TEAM TODAY CARGOMASTER WILL SAVE YOU TOO!
TEL: 1300 767 136