SEA FREIGHT TO SOLOMON ISLANDS
"SEA FREIGHT FROM AUSTRALIA TO HONIARA"
"Guaranteed Australia's best sea freight rates to Honiara"
"Shipping containers to Honiara, with security ,integrity and professionalism"
CALL CARGOMASTER: 1300 767 136 AUSTRALIA-WIDE
"Over 20 years experience shipping to Honiara"
"Relocating to Solomon Islands, ask about Pack your own shipping containers to Honiara"
halo olaketa, welcome to CargoMaster, are you thinking of  Shipping to Solomon Islands. Our high performance team of Solomon Islands sea freight service specialists offer many years' experience shipping containers to Honiara and surrounding islands. CargoMaster is one of Australia's most trusted shipping companies from Australia to Solomon Islands.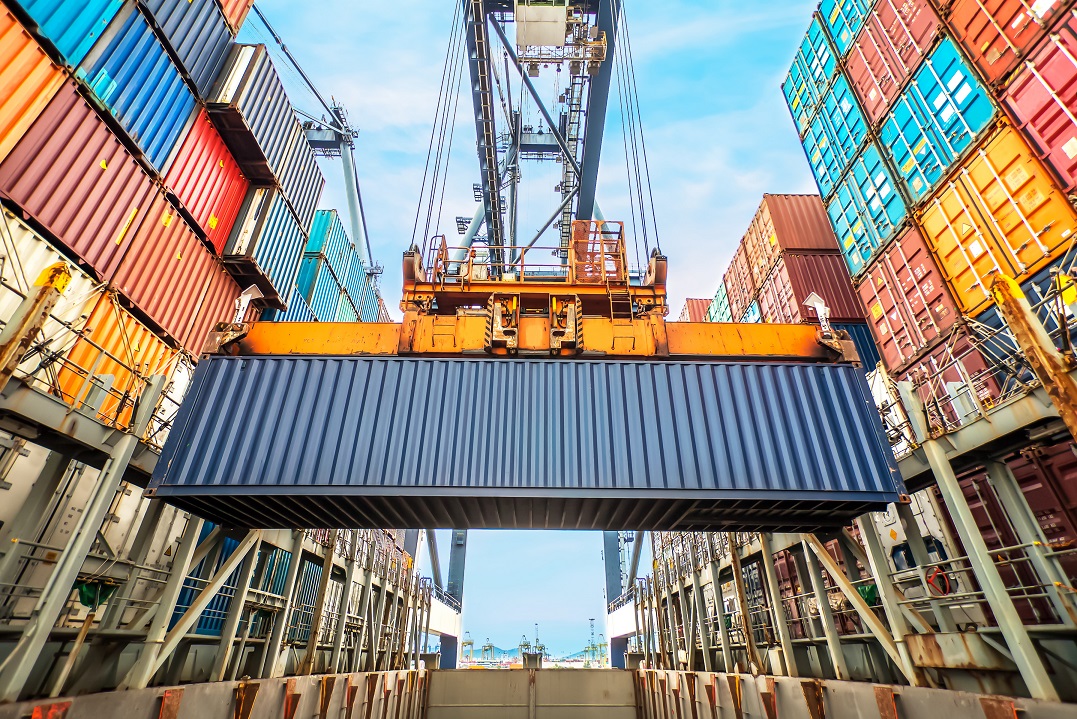 ABOUT SOLOMON ISLANDS:
Solomon Islands is an independent country since 1976, made up six main Islands and approx. 900 smaller islands, is located in the Oceania region of the Pacific Ocean, to the east of Papua New Guinea. Solomon Islands has a population of about 650,000 people. The original inhabitants were the Melanesian people
Honiara is the capital of the Solomon Islands it is located on the island of Guadalcanal.
The Solomon islands was the centre of fighting during world war two between the USA and Japan.
Honiara is the capital of Solomon Islands and the Pacific nations largest city. Honiara is located on the north-western coast of the main island Guadalcanal. The population of Honiara is approx. 80,000 people. Honiara is home to the Solomon islands government and the Solomon Islands only international airport, Honiara International Airport, The University of The South Pacific Solomon Islands is also located in Honiara.
Point Cruz is Solomon islands major seaport, it is a Deepwater port suitable for large commercial container vessels. The Solomon Islands Ports authority (SIPA) manages the port. SIPA was established in 1956 by an Act of Parliament.
Solomon islands have had political unrest in the past and in 2002 two New Zealand diplomates were murdered. Trouble then escalated and in 2003 it was decided to invite a Pacific nations peace keeping force into Solomon Islands, the force was under Australian leadership.
Today Solomon Islands is a independent pacific nation, its main source of income being tourism, agriculture, timber and fisheries. The islands are rich in timber and unmined mineral resources such as gold, zinc, lead, nickel. Most of the population continues to work in subsistence farming, fishing, and artisanal forestry. The Solomon Islands remains one of The Pacific Islands poorest nations.
SOLOMON ISLANDS A MEMBER OF THE MELANESIAN SPEARHEAD GROUP
The Melanesian Spearhead Group or MSG was formed during a meeting held in Goroka, PNG in July 1986. The meeting was attended by the Prime Ministers of PNG, Solomon Islands and Vanuatu. The idea or vision was for the entire decolonisation of Melanesian countries and the strengthening of cultural and economic ties between the independent nations.
Two years later, the MSG Agreed Principles of Cooperation among the Independent States in Melanesia was signed in Port Vila, Vanuatu on 14 March 1988 by the founding MSG Members namely, Papua New Guinea, Solomon Islands and Vanuatu.
New Caledonia joined MSG in 1989 and in 1996 Fiji was also included as a member. Timor Leste and Indonesia joined as observers in 2011.
owing the conclusion of the MSG Trade Agreement (MSGTA). Timor Leste and the Republic of Indonesia joined as Observers in 2011. Later in 2015, the Republic of Indonesia was accorded Associate Membership representing the five Melanesian Provinces of Indonesia, while the United Liberation Movement for West Papua was admitted as an Observer. The Chairmanship of MSG rotates every two years among Members.
The MSG has progressed and grown into a regional block, it has in place Trade Agreements and an  Agreement Establishing the MSG, which was ratified in 2007. MSG has its own Head Office ,located in Port Vila, Vanuatu.
Since the the first meeting in July 1986, twenty one MSG Summits have been held with the last one being held in Port Moresby, Papua New Guinea from 13 to 14 February 2018. Papua New Guinea, Solomon Islands, Vanuatu and the FLNKS of New Caledonia have been attending all Summits as members. Fiji initially attended as an observer until its admission as a member in 1996.
SHIPPING TO HONIARA
CALL CARGOMASTER 1300 767 136
SHIPPING TIMES FROM AUSTRALIA TO SOLOMON ISLANDS  
Sydney to Honiara: 25 Days
Melbourne to Honiara: 27 Days
Brisbane to Honiara: 20 Days
Fremantle (Perth) to Honiara: 38 Days
Adelaide to Honiara: 33 Days
Hobart/Launceston to Honiara: 33 Days
Townsville to Honiara: 18 Days
Darwin to Honiara: 32 Days
SOLOMON ISLANDS PORT AUTHORITY
SOLOMON ISLANDS CUSTOMS AUTHORITY
WHAT YOU SHOULD KNOW ABOUT SHIPPING TO SOLOMON ISLANDS
Prohibited And Restricted Items:         
Remember, you are moving to one of the cleanest, greenest, Island Countries in the world, Solomon Island  people are very much InTouch with the environment and protecting their country from unwanted pests and diseases. Border control is very strict and heavy fines (even imprisonment penalties) apply for non compliance, your goods could even be sent back to the origin port .Certain items are restricted or prohibited and cannot be imported into SOLOMON ISLANDS
Please be aware the below items are NOT PERMITTED into SOLOMON ISLANDS:
objectionable material contained on items like videotapes, films, records, CD-ROMs and in publications
weapons like flick knives, butterfly knives, swordsticks, knuckle-dusters
any weapon which is disguised as something else
equipment for using cannabis or methamphetamine
anything which you're planning to use in a crime.
For the commodities below you should check to see if you will NEED A PERMIT:
ivory in any form, including jewelry, and carvings
tortoise or sea turtle shell jewelry, and ornaments
meat or food derived from whales, dolphins, rare crane, and pheasants, or sea turtles
medicines containing musk, or rhinoceros or tiger derivatives such as ground horn or bone
carvings or other things made from whalebone or bone from other marine mammals
cat skins
trophies of  sea turtles, all big cats, rare reptiles, cranes, pheasants, bears, antelope, and deer
live species, including pet eagles, hawks, owls and parrots, many cacti, orchids, cycads, and cyclamens
carnivorous plants.
You may not be able to bring some medicines into Solomon Islands, especially controlled drugs. This includes medicines containing pseudoephedrine. Remember heavy fines and possibility of imprisonment for non compliance
Prescription medication in most cases is acceptable, if you can present a valid doctors prescription .
If you're returning to Solomon Islands or are immigrant after 21 months or more overseas, you may be entitled to concessions on vehicles and boats, motor cycles that either accompany you or are transported separately.
Bringing Motor Vehicles And Boats Into Solomon Islands:
You may be able to claim  "household items" concession if:
you're relocating , or moving back to the motherland  after 21 months or more away, and
you have been using the items for their intended purpose.
You can also claim concessions on:
private vehicles, including:

motorcycles
cars
scooters
motorhomes
camper vans
ambulances
boats and
aircraft.
You can import no more than one vehicle, boat duty-free, if you meet the Concessionary Requirements.
As a condition of the concession you will be required to sign an Undertaking that you will not sell or dispose of the vehicle, boat or plane within two years.
If you sell your vehicle, boat or plane within two years of bringing it into duty-free, you must pay Customs duty  on a pro rata basis.
Ownership Rules:
You will need to qualify for a concession, which means you will need to meet the requirement to have "personally owned" the vehicle for at least 12 months prior to your departure from Australia  u will have to meet a requirement to have personally owned and used the vehicle, boat or plane for at least 1 year before your departure , or surrendering the vehicle for shipping.
The phrase personally owned means  includes vehicles and boats leased by the importer, and vehicles, boats purchased under a hire purchase contract or agreement, provided that in both instances the terms of the lease or the hire purchase agreement/ contract have been meet with in full by the importer prior to their importation.
Vehicles, boats owned and registered by a company cannot be entered under the concession as the requirement to have personally owned the vehicle, boat or plane cannot be met, as a company is a separate entity.
Documentation will be evidence will need to be produced to support your claim of meeting this requirement. These documents may include:
receipts showing purchase and delivery dates
registration and insurance papers
evidence when the vehicle, boat or plane was surrendered for shipping .
"What if I don't qualify for concessions"
You will have to pay Duty.
MORE ABOUT CONCESSIONS AND EXEMPTIONS
CONTACT OUR TEAM TODAY CARGOMASTER WILL SAVE YOU TOO!
TEL: 1300 767 136 
CONTACT OUR TEAM TODAY CARGOMASTER WILL SAVE YOU TOO!
CALL 1300 767 136