SEA FREIGHT TO FIJI
"SEA FREIGHT FROM AUSTRALIA TO FIJI"
"Fiji freight services from Australia to Suva and Lautoka"
"Shipping containers to Fiji, with security ,integrity and professionalism"
CALL CARGOMASTER: 1300 767 136 AUSTRALIA-WIDE
"Over 20 years experience shipping cars to Fiji"
"Moving to Fiji from Australia, ask about Self-Pack your own shipping containers"
Welcome to CargoMaster, are you thinking of moving and "Shipping from Australia to Fiji". Our high performance team of Fiji sea freight service specialists offer many years' experience shipping containers to Fiji and surrounding islands. CargoMaster is one of Australia's most trusted Freight Forwarders to Fiji.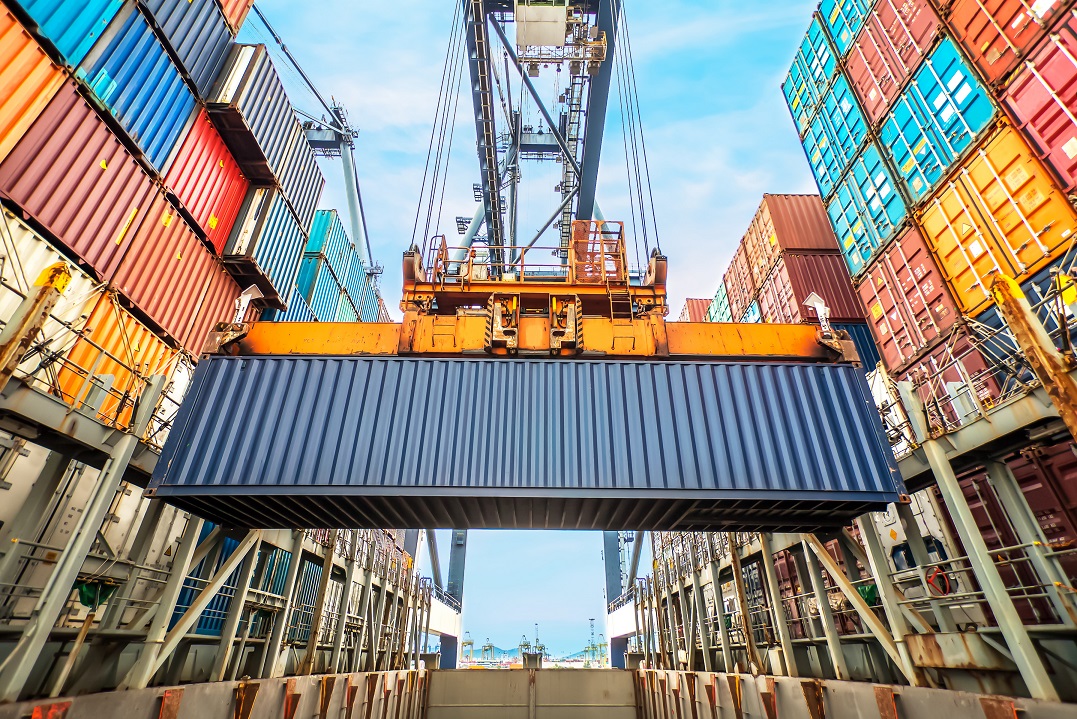 ABOUT FIJI:
Fiji, (or the Republic of Fiji as it is officially known) is an Island nation located in Melanesia, in the Pacific Ocean. Fiji consists of approx. 340 islands, about 100 of Fiji's islands are inhabited.
Most Fijians reside on one of the two major islands, Viti Levu and Vanua Leva. The total population of Fiji is approx. 1 million people over 800,000 people live on Viti Levu Island, in the capital city Suva or smaller centers like Nadi.
Europeans first visited Fiji in the 17th century. Fiji was declared an independent state in 1987 after several coups.
Fiji is renowned world-wide for its white sandy beaches, great weather and friendly people. Fiji is the pacific islands most popular tourist destination. well known
The Port Of Suva is Fiji's main port. Fiji would be considered a Freight Hub" for the south pacific islands, especially from New Zealand and Australia. The port of Suva is a Deepwater port meaning it can handle large commercial container vessels. Suva Port boasts superior Port infrastructure too its South Pacific neighbors.
FIJI A MEMBER OF THE MELANESIAN SPEARHEAD GROUP
The Melanesian Spearhead Group or MSG was formed during a meeting held in Goroka, PNG in July 1986. The meeting was attended by the Prime Ministers of PNG, Solomon Islands and Vanuatu. The idea or vision was for the entire decolonisation of Melanesian countries and the strengthening of cultural and economic ties between the independent nations.
Two years later, the MSG Agreed Principles of Cooperation among the Independent States in Melanesia was signed in Port Vila, Vanuatu on 14 March 1988 by the founding MSG Members namely, Papua New Guinea, Solomon Islands and Vanuatu.
New Caledonia joined MSG in 1989 and in 1996 Fiji was also included as a member. Timor Leste and Indonesia joined as observers in 2011.
owing the conclusion of the MSG Trade Agreement (MSGTA). Timor Leste and the Republic of Indonesia joined as Observers in 2011. Later in 2015, the Republic of Indonesia was accorded Associate Membership representing the five Melanesian Provinces of Indonesia, while the United Liberation Movement for West Papua was admitted as an Observer. The Chairmanship of MSG rotates every two years among Members.
The MSG has progressed and grown into a regional block, it has in place Trade Agreements and an  Agreement Establishing the MSG, which was ratified in 2007. MSG has its own Head Office ,located in Port Vila, Vanuatu.
Since the the first meeting in July 1986, twenty one MSG Summits have been held with the last one being held in Port Moresby, Papua New Guinea from 13 to 14 February 2018. Papua New Guinea, Solomon Islands, Vanuatu and the FLNKS of New Caledonia have been attending all Summits as members. Fiji initially attended as an observer until its admission as a member in 1996.
SHIPPING TO FIJI
SAILING SCHEDULE AUSTRALIA TO FIJI (SUVA AND LAUTOKA)
Sydney to  Fiji (Lautoka/Suva)
| | | | | | | |
| --- | --- | --- | --- | --- | --- | --- |
| VESSEL | VOYAGE | CUT OFF DOC | CUT OFF CARGO | ETD | ETA LTK | ETA SUV |
| CORAL CHIEF | 2125N | 30-Jul | 2-Aug | 11-Aug | 3-Sep | 5-Sep |
| LIHIR CHIEF | 2127N | 27-Aug | 30-Aug | 6-Sep | 18-Sep | 20-Sep |
| CORAL CHIEF | 2129N | 13-Sep | 14-Sep | 22-Sep | 7-Oct | 9-Oct |
 Brisbane to Fiji (Lautoka/ Suva)
| | | | | | | |
| --- | --- | --- | --- | --- | --- | --- |
| VESSEL | VOYAGE | CUT OFF DOC | CUT OFF CARGO | ETD | ETA LTK | ETA SUV |
| CORAL CHIEF | 2125N | 8-Aug | 9-Aug | 18-Aug | 3-Sep | 5-Sep |
| LIHIR CHIEF | 2127N | 30-Aug | 1-Sep | 9-Sep | 18-Sep | 20-Sep |
| CORAL CHIEF | 2129N | 19-Sep | 20-Sep | 26-Sep | 7-Oct | 9-Oct |
Melbourne to Fiji (Lautoka/Suva)
| | | | | | | |
| --- | --- | --- | --- | --- | --- | --- |
| VESSEL | VOYAGE | CUT OFF DOC | CUT OFF CARGO | ETD | ETA LTK | ETA SUV |
| HANSA OFFENBURG | 2115 | 29-Jul | 30-Jul | 10-Aug | 1-Sep | 30-Aug |
| NEFELI | 2115N | 15-May | 16-Aug | 25-Aug | 13-Sep | 11-Sep |
| ANL WARRNAMBOOL | 131 | 26-Aug | 27-Aug | 7-Sep | 30-Sep | 28-Sep |
CALL CARGOMASTER 1300 767 136
SHIPPING TIMES FROM AUSTRALIA TO FIJI  
Sydney to Suva: 18 Days
Sydney to Lautoka: 16 Days
Melbourne to Suva: 21 Days
Melbourne to Lautoka: 19 Days
Brisbane to Suva: 16 Days
Brisbane to Lautoka: 18 Days
Fremantle (Perth) to Suva: 32 Days
Fremantle (Perth) to Lautoka: 34 Days
Adelaide to Suva: 24 Days
Adelaide to Lautoka: 26 Days
Hobart/Launceston to Suva: 26 Days
Hobart/Launceston to Lautoka: 28 Days
Townsville to Suva: 18 Days
Townsville to Lautoka: 20 Days
Darwin to Suva: 31 Days
Darwin to Lautoka: 33 Days
WHAT YOU SHOULD KNOW ABOUT SHIPPING TO FIJI
Prohibited And Restricted Items:         
Remember, you are moving to one of the cleanest, greenest, Island Countries in the world, Fiji's people are very much InTouch with the environment and protecting their country from unwanted pests and diseases. Border control is very strict and heavy fines (even imprisonment penalties) apply for non compliance, your goods could even be sent back to the origin port .Certain items are restricted or prohibited and cannot be imported into Fiji
Please be aware the below items are NOT PERMITTED into FIJI:
objectionable material contained on items like videotapes, films, records, CD-ROMs and in publications
weapons like flick knives, butterfly knives, swordsticks, knuckle-dusters
any weapon which is disguised as something else
equipment for using cannabis or methamphetamine
anything which you're planning to use in a crime.
For the commodities below you should check to see if you will NEED A PERMIT:
ivory in any form, including jewelry, and carvings
tortoise or sea turtle shell jewelry, and ornaments
meat or food derived from whales, dolphins, rare crane, and pheasants, or sea turtles
medicines containing musk, or rhinoceros or tiger derivatives such as ground horn or bone
carvings or other things made from whalebone or bone from other marine mammals
cat skins
trophies of  sea turtles, all big cats, rare reptiles, cranes, pheasants, bears, antelope, and deer
live species, including pet eagles, hawks, owls and parrots, many cacti, orchids, cycads, and cyclamens
carnivorous plants.
You may not be able to bring some medicines into Fiji, especially controlled drugs. This includes medicines containing pseudoephedrine. Remember heavy fines and possibility of imprisonment for non compliance
Prescription medication in most cases is acceptable, if you can present a valid doctors prescription .
If you're returning to Fiji or are immigrant after 21 months or more overseas, you may be entitled to concessions on vehicles and boats, motor cycles that either accompany you or are transported separately.
SHIPPING MOTOR VEHICLES TO FIJI:
Second Hand Vehicle Age Restriction/Requirement
Clearance Procedures
Personal Belongings in Vehicles
When Customs Charges are Payable
When No Customs Charges Apply
Tourist Vehicles
Imports from Australia, Japan, UK
Other Information
Certification for Registration
Second Hand Vehicles Age Restriction/Requirements
1. Importer, while selecting the vehicle, should keep in mind the second hand motor vehicle importation criteria for Fiji. The criteria applicable on vehicles are as follows:
Used or reconditioned road tractors; motor vehicles for the transport of persons; motor cars and other motor vehicles, principally designed for the transport of persons including station wagons and racing cars; motor vehicles for the transport of goods; dual purpose motor vehicles; vehicle chassis; vehicle chassis fitted with engines which are less than five years of their year of manufacture.
Used or reconditioned Special Purpose vehicles that perform certain non-transport function consuming any type of fuel and Liquefied Petroleum Gas (LPG), Compressed Natural Gas (CNG) and Solar road tractors; motor vehicles for the transport of persons; motor cars and other motor vehicles, principally designed for the transport of persons including station wagons and racing cars; motor vehicles for the transport of goods; dual-purpose motor vehicles; vehicle chassis; vehicle chassis fitted with engines which are less than eight years of their year of manufacture.
2. The year of manufacture should be the production or the manufactured date of the vehicle and not the first registration date.
3. An application should be made to General Manager Customs, in writing, together with the relevant documents as follows:
Japanese Second Hand/Auction Vehicles
Export Certificate (Japanese Original)
Export Certificate (English version – to be Translated and certified by relevant authority and not the importer)
Further evidence, when required, to confirm the year of manufacture of the second hand vehicle from the Road Transport Authority (Japan), signed by the authorized signatory.
Other Countries (Australia, New Zealand, USA, Singapore etc)
Cancellation Certificate
De-registration certificate
Or relevant documents from the Road Transport Authority of the importing country to prove the year of manufacture of the vehicle, that is to be certified and signed by the appropriate authorities.
4. Clearance Procedures
Shipping companies and Customs Agents will usually provide arrival papers around the time your vehicle is imported. Some freight forwarders/Customs Brokers or Customs Agents will also assist you with the Customs formalities. If you are completing the Customs formalities yourself, it is recommended that you make an appointment with your local Customs office.
To obtain delivery of the vehicle, you need to:
arrange an agricultural clearance for the vehicle through the Quarantine Section of Biosecurity Authority of Fiji.
arrange for a Customs clearance.
To obtain delivery, Customs requires:
the quarantine/agriculture clearance.
your passport.
invoice receipt showing total price paid and date of purchase.
registration papers or Certificate of Permanent Export (UK), Certificate of Title (USA), or De-registration Certificate (Japan).(create check list and and include other countries)
invoice showing export costs.
invoice showing freight costs and insurance to Fiji.
Bill of Lading.
odometer reading at time of sale for export to Fiji.
odometer reading at time of importation into Fiji.
additional information if you are also clearing household effects.
After Customs clearance, the vehicle should be presented to a Lands Transport Authority (LTA) agent for inspection and a compliance audit for certification for registration. You will need to produce the following documents for LTA registration purposes:
copy of the bill of lading
paid and certified copy of the Single Administration Document (SAD green copy)
De-registration certificate
Please note that there is no duty concession on personal motor vehicles unless it is imported by diplomatic missions, personnel or other persons or bodies who are entitled to duty concessions.
Personal Belongings in Vehicles
It is recommended that you do not pack personal belongings in your vehicle when it is being shipped to Fiji for the following reasons.
If your vehicle is not containerized, items are very susceptible to pilferage and theft while the vehicle is on the wharf awaiting shipment or collection, or on the vessel carrying the vehicle to Fiji.
Many shippers or carriers will not accept your vehicle for shipment to Fiji if it is packed with personal belongings.
The shipper or carrier is required to present a complete list of what is being transported, including the contents of your vehicle, to the Fiji Revenue & Customs Service.
The complete contents of your vehicle must be declared at the time they are presented to the Fiji Revenue & Customs Authority for entry into Fiji. If this is not done, you may be subject to a fine and the vehicle and its contents may be seized.
When Customs charges are payable
Vehicles which do not qualify for concessionary entry are subject to duty (where applicable) and VAT.
Valuation of privately imported vehicles
The Customs value of privately imported new or used motor vehicles is determined in accordance with the provisions of the Customs Tariff Act – Revised 29 Jan 2010. In normal circumstances, the Customs value is determined as the price paid or payable. Refer to valuation.
Any overseas duties or taxes included in the price paid which have been rebated or refunded before the vehicle arrives in Fiji. An allowance for depreciation if the vehicle has been personally owned and used by the importer overseas for not less than 90 days prior to the arrival of the vehicle in Fiji.
Where an importer supplies insufficient or unsatisfactory information, the FRCS may determine a value employing one of the alternative methods provided in the Customs Tariff Act 1986 . For example, an alternative method of valuation may be used when:
the importer has purchased the vehicle overseas at an unrealistically low or token price
the vehicle was acquired by the importer as a gift or prize
the vehicle was constructed overseas by the importer
the value of the vehicle has been altered significantly after the date of purchase, for example major restoration, modification or improvement
use of the depreciation allowance results in an unrealistically high Customs value.
To determine an alternative valuation:
the Fiji market value of the vehicle, as imported, is established
a series of deductions is made for such things as overseas freight and insurance, duty (where applicable), VAT and normal mark-ups, until a nominal value for duty can be determined
duty (if applicable) and VAT are calculated on the nominal value.
Typical Questions Callers Ask CargoMaster about Shipping to Fiji
"How much does it cost to ship to Fiji"
"The cost of shipping to Fiji will vary depending on what you want to ship and how you want to ship it. The origin in Australia will also be a factor in the cost of shipping to Fiji. For larger loads 20 and 40' containers are available. If you have a smaller shipment LCL shipping (less than a container load would be your best option. The cost per cubic meter is a lot cheaper if you ship in a container (cost for cubic meter) a 20' shipping container is holds roughly 30 cubic meters and a 40', 60 cubic meters"
"How much does it cost to ship a 20' container to Fiji"
"Cost of shipping 20' and 40' containers from Australia to Fiji varies according to the origin in Australia. Call CargoMaster for Australia's best shipping container rates to Fiji?
"Can I send a parcel from Australia to Fiji"
"Yes of course you can, depending on the size of your parcel and the weight and where you Are sending from in Australia. Call CargoMaster, if CargoMaster cannot help they will direct you to the most suitable carrier for your goods"
" Can I ship my car to Fiji"
" Yes you can but there are customs rules and regulations you will need to follow, see below about importing cars into Fiji, from Australia, New Zealand, The USA and UK"
" How much is customs duty in Fiji"
"Fiji duty and taxes will vary according to the goods you are i9mporting into Fiji. If you are relocating back to Fiji and you have personal effects it is unlikely you will need to pay duty. The best and safest way to find out about duty or taxes payable in Fiji is to call CargoMaster and get specific information"
CONTACT OUR TEAM TODAY CARGOMASTER WILL SAVE YOU TOO!
CALL CARGOMASTER
TEL: 1300 767 136
"SAVE MORE, SAVE TIME" with CargoMaisters' international self- pack shipping consolidation services to and from Fiji!
CONTACT OUR TEAM TODAY CARGOMASTER WILL SAVE YOU TOO!