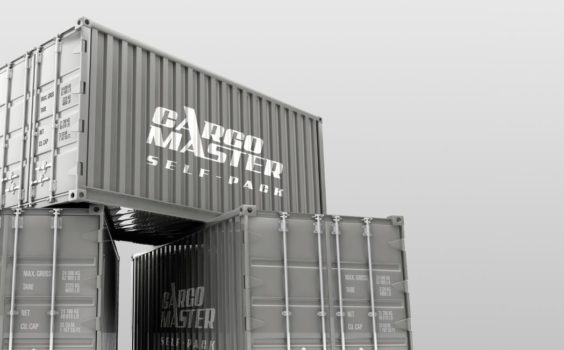 SEA FREIGHT AUSTRALIA TO NZ
Welcome to CargoMaster, Australia's renowned sea freight to NZ  specialists. We were born in NZ. Our high performance team of sea freight service operators offer many years' experience delivering shipping containers from Australia to NZ. Cargomaster offers a broad range of sea freight services to NZ , CargoMaster works with a wide variety of clients moving all different types of commodities all over NZ!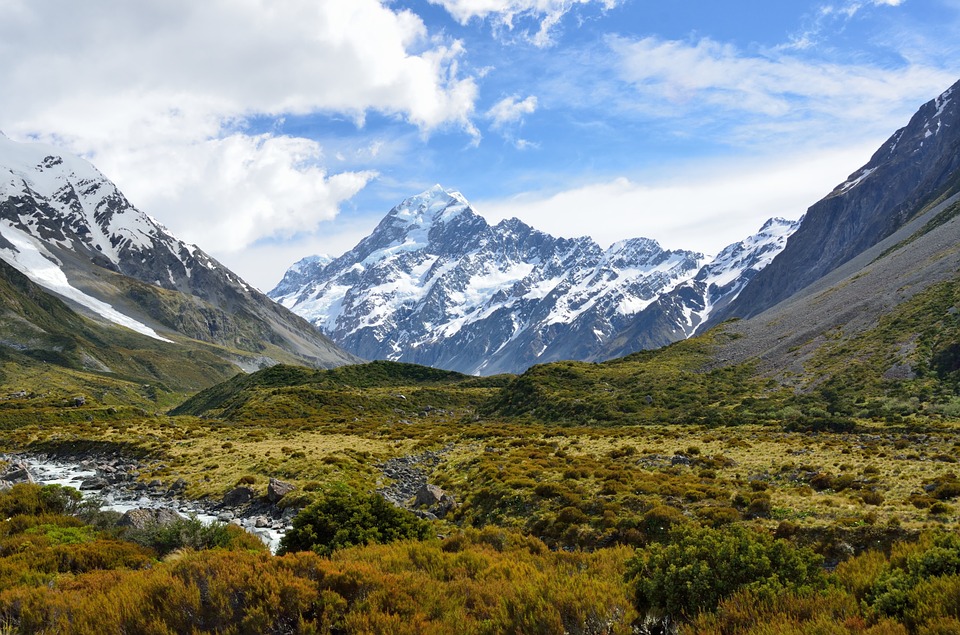 ABOUT NEW ZEALAND (AOTEAROA)
New Zealand is located in the southwestern Pacific, approx  2000 kilometers from Australia. New Zealand consists of two main islands, the North Island and The South Island. There are many hundreds of small islands also doted all around NZ. As at 2021 New Zealands population was approx 5 million.
The original native inhabitants of NZ were Moriori (or so we were taught as children growing up in NZ). Infact there is now debate about the original inhabitants, in the NZ 19th century it was taught at schools that Moriori were the original inhabitants and the Maori people were descendants of Moriori. The most recent opinion is that anthropologists were mistaken and that Moriori were originally from the Chatham Islands and that the Moriori were descendants of Maori people from New Zealand's North and South Islands. Currently there are around 700 people who identify as Moriori, most of whom no longer live on the Chatham Islands. The Maori people were the first people to discover NZ, it is thought that the Moari people came originally from Hawaii in "Waka's" (Maori name for canoe's). The Maori were renowned fierce warriors. Interestingly, when the British first arrived in NZ to settle the country they had many battles with the Maori, but could not defeat the Maori people. This is how the treaty of Waitangi came about. Basically the treaty of Waitangi drawn up by the British at the time, was a deal with the Maori people to return the land of NZ to Maori ownership after 100 years. 
The Capital City of NZ, is Wellington, located at the bottom of the North Island, The NZ Government meets in Wellington at the "Beehive" (a term for NZ's parliament building). The largest city in NZ is Auckland, located in the North of New Zealand's north island. Auckland's population is approx 1.6 million people. The second largest city in NZ is Christchurch, Christchurch (CHCH) is located on the east coast of the South Island.
Unlike Australia (settled by British convicts) New Zealand's settlers were mostly middle class English, Scottish and Irish. The English influence is easily noticed when visiting Christchurch (some say more English than England!) If you head further south to Dunedin and Invercargill you will see a lot of Scottish and Irish buildings and hear the distinctive "rolling of the R" when speaking to Southlanders!
New Zealanders are referred to as "Kiwi's" and "punch well above there weight" when it comes to achievements on the worlds stage. For example the first man to conquer Mt Everest (the worlds highest mountain)  was  New Zealander. Sir Edmund Hillary. We could not talk about NZ without mentioning The All Blacks, New Zealand's national rugby team.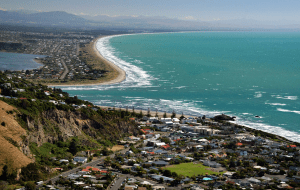 CargoMaster works with a broad range of clients ,including, working with large multinational companies, government departments, small business's exporting to NZ and  to moving families with Pack your own shipping container relocations to NZ. CargoMaster delivers self-pack shipping all over New Zealand, over the years CargoMaster has moved hundreds of happy kiwi families from Australia to New Zealand. Being born and breed in NZ means we "know-how" to get your shipment to NZ safely securely and cost effectively!
Welcome to CargoMaster, Australia's renowned sea freight specialists to New Zealand
Also servicing: Auckland, Bluff, Lyttelton, Napier, Nelson, Port Chalmers, Tauranga, Wanganui, Wellington,
SHIPPING HEAVY MACHINERY TO NZ FROM AUSTRALIA
CALL NOW 1300 767 136
SEA FREIGHT TO CHRISTCHURCH (LYTTELTON)
SEA FREIGHT TO DUNEDIN (PORT CHALMERS)
WHAT YOU SHOULD KNOW ABOUT SHIPPING TO NEW ZEALAND
Prohibited And Restricted Items:         
Remember, you are moving to one of the cleanest, greenest, countries in the world, the NZ people are very much InTouch with the environment and protecting their country from unwanted pests and diseases. NZ border control is very strict and heavy fines (even imprisonment penalties) apply for non compliance, your goods could even be sent back to the origin port .Certain items are restricted or prohibited and cannot be imported into NZ.
Please be aware the below items are NOT PERMITTED into NZ:
objectionable material contained on items like videotapes, films, records, CD-ROMs and in publications
weapons like flick knives, butterfly knives, swordsticks, knuckle-dusters
any weapon which is disguised as something else
equipment for using cannabis or methamphetamine
anything which you're planning to use in a crime.
For the commodities below you should check to see if you will NEED A PERMIT:
ivory in any form, including jewelry, and carvings
tortoise or sea turtle shell jewelry, and ornaments
meat or food derived from whales, dolphins, rare crane, and pheasants, or sea turtles
medicines containing musk, or rhinoceros or tiger derivatives such as ground horn or bone
carvings or other things made from whalebone or bone from other marine mammals
cat skins
trophies of  sea turtles, all big cats, rare reptiles, cranes, pheasants, bears, antelope, and deer
live species, including pet eagles, hawks, owls and parrots, many cacti, orchids, cycads, and cyclamens
carnivorous plants.
You may not be able to bring some medicines into NZ, especially controlled drugs. This includes medicines containing pseudoephedrine. Remember heavy fines and possibility of imprisonment for non compliance
Prescription medication in most cases is acceptable, if you can present a valid doctors prescription .
If you're returning to NZ or are immigrant to New Zealand after 21 months or more overseas, you may be entitled to concessions on vehicles and boats, motor cycles that either accompany you or are transported separately.
Bringing Motor Vehicles And Boats Into NZ
You may be able to claim  "household items" concession if:
you're relocating to NZ, or moving back to the motherland  after 21 months or more away, and
you have been using the items for their intended purpose.
This means you won't have to pay GST and duties on some items.
You can also claim concessions on:
private vehicles, including:

motorcycles
cars
scooters
motorhomes
camper vans
ambulances
boats and
aircraft.
You can import more than one vehicle, boat duty-free, if you meet the Concessionary Requirements.
As a condition of the concession you will be required to sign an Undertaking that you will not sell or dispose of the vehicle, boat or plane within two years.
If you sell your vehicle, boat or plane within two years of bringing it into NZ duty-free, you must pay Customs duty and GST on a pro rata basis.
Ownership Rules:
You will need to qualify for a concession, which means you will need to meet the requirement to have "personally owned" the vehicle for at least 12 months prior to your departure from Australia to New Zealand u will have to meet a requirement to have personally owned and used the vehicle, boat or plane for at least 1 year before your departure for New Zealand, or surrendering the vehicle for shipping.
The phrase personally owned means  includes vehicles and boats leased by the importer, and vehicles, boats purchased under a hire purchase contract or agreement, provided that in both instances the terms of the lease or the hire purchase agreement/ contract have been meet with in full by the importer prior to their importation.
Vehicles, boats owned and registered by a company cannot be entered under the concession as the requirement to have personally owned the vehicle, boat or plane cannot be met, as a company is a separate entity.
Documentation will be evidence will need to be produced to support your claim of meeting this requirement. These documents may include:
receipts showing purchase and delivery dates
registration and insurance papers
evidence when the vehicle, boat or plane was surrendered for shipping to New Zealand.
"What if I don't qualify for concessions"
You will have to pay:
GST on motorcycles, cars and planes
GST and Customs duty of 5% on private boats (yachts and other vessels for pleasure or sport)
GST and Customs duty of 5% on motor vehicles for transporting more than 10 people or more, including the driver (as per tariff description)
GST and Customs duty of 10% on camper vans, ambulances and motor homes.
SEA FREIGHT AUSTRALIA TO AUCKLAND 
SEA FREIGHT AUSTRALIA TO WELLINGTON
SEA FREIGHT AUSTRALIA TO TAURANGA
SEA FREIGHT AUSTRALIA TO NELSON
SEA FREIGHT AUSTRALIA TO CHRISTCHURCH (LYTTELTON)
SEA FREIGHT AUSTRALIA TO DUNEDIN (PORT CHALMERS)
SEA FREIGHT AUSTRALIA TO BLUFF (INVERCARGILL)
"Shipping to New Zealand for over 20 years"
"CargoMaster, Shipping Containers with security, Integrity and Profesionalism"
"Guaranteed Australia's cheapest shipping rates to NZ"
CALL NOW: 1300 767 136
At CargoMaster we strive to deliver cost effective sea freight services to business, government and private individuals.
"SAVE MORE, SAVE TIME" with CargoMasters' international self- pack shipping services to and from New Zealand!
IF YOU ARE SHIPPING TO NZ CARGOMASTER WILL SAVE YOU TOO!
1300 767 136
info@cargomaster.com.au
SPECIAL DEALS FOR SHIPPING CONTAINERS TO NZ
Sea Freight Shipping containers weekly from Australia to the North and South Islands of New Zealand.From Sydney, Melbourne, Brisbane, Perth, Adelaide, Darwin, Cairns, Townsville, Mackay, The Gold Coast. Newcastle, Canberra, Hobart and Launceston
NEW ZEALAND SHIPPING SCHEDULES
WHANGAREI
ROTORUA
GISBORNE
NEW PLYMOUTH
HASTINGS
WHANGANUI
PALMERSTON NORTH
HAMILTON
TAURANGA
GORE
INVERCARGILL (BLUFF)
WINTON
BLUFF
RIVERTON
TE ANAU
MANAPUORI
QUEENSTOWN
GREYMOUTH
WANAKA
OAMARU
AUSTRALIA'S BEST PRICE GUARANTEE!
SEA FREIGHT TO NZ 
CALL NOW 1300767 136
"SAILING WEEKLY FROM ALL AUSTRALIAN CAPITAL CITIES" 
20'' AND 40' SHIPPING CONTAINER SPRECIALS FROM SYDNEY AND MELBOURNE TO AUCKLAND, WELLINGTON AND CHRISTCHURCH!
RED HOT DEALS 20 AND 40' SEA FREIGHT CONTAINERS TO PORT CHALMERS, TAURANGA AND NELSON FROM PERTH, BRISBANE
SHIPPING TO NZ FROM ADELAIDE OR DARWIN, GUARANTEED SAVINGS!
CALL US TODAY AND SAVE: TEL 1300 767 136 NATIONWIDE