SHIPPING CONTAINERS TO RABAUL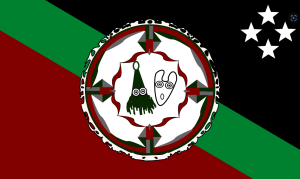 SHIPPING CONTAINERS FROM AUSTRALIA TO RABAUL
Freight services from Australia to Rabaul
Australia's best Shipping container rates to Rabaul!
Over 20 year's experience shipping cars to Rabaul
"Are You Thinking of Moving to Rabaul from Australia, ask about Self-Pack your own shipping containers"
View Larger Map   |   Get Directions
Welcome to CargoMaster, Australia's renowned sea freight specialists to Papua New Guinea
Also servicing: Aitape, Alotau, Arawa, Buka, Daru, Kavieng, Kieta, Kimbe, Lae, Lihir, Lorengau, Madang, Oro Bay, Port Moresby, Vanimo, Wewak,
Our high performance team of sea freight service professionals offer many years' experience delivering shipping containers to Rabaul
Cargomaster delivers self-pack containers all over the world.
Rabaul, situated on the island of New Britain within Papua New Guinea's East New Britain province, is a township renowned for its distinctive attributes. Located around 600 kilometers east of New Guinea, Rabaul formerly served as the provincial capital and primary settlement until its devastating destruction in 1994 caused by a volcanic eruption that blanketed the town in ash. This catastrophic event resulted in the collapse of 80% of Rabaul's structures. As a consequence, the capital was relocated to Kokopo, approximately 20 kilometers away from Rabaul. The town remains under constant threat from ongoing volcanic activity, as it lies on the periphery of the Rabaul caldera, a water-filled caldera formed by a large pyroclastic shield.
Rabaul entices visitors from across the globe due to its remarkable volcanoes, excellent scuba diving and snorkeling sites, picturesque harbor and landscapes, historical significance from World War II, diverse flora and fauna, and the vibrant cultural heritage of the Tolai people. Prior to the 1994 eruption, Rabaul was a popular destination for commercial and recreational boating. While the number of private small craft visiting the area has diminished since then, Rabaul still welcomes 10 to 12 cruise ships annually, including notable vessels such as the Queen Elizabeth, with a capacity of up to 2,000 passengers. Tourism plays a significant role in the local economy of Rabaul and the broader East New Britain region.
After the volcanic eruption destroyed Rabaul Airport, rendering it unsafe to fly over the Tavurvur crater due to falling ash, the airport was abandoned. It was directly in the path of ash emitted by nearby vents. Consequently, a new airport was constructed in Tokua, situated approximately 50 kilometers southeast of the previous airport. However, Tokua Airport has also experienced intermittent closures due to ash ejected by Tavurvur and carried by the northwest monsoon winds.

Known as Tokua Airport (IATA: RAB, ICAO: AYTK), Rabaul Airport serves the cities of Kokopo and Rabaul, which are the present and former capitals of East New Britain Province on New Britain Island in Papua New Guinea. Situated at an elevation of 32 feet (10 meters) above mean sea level, the airport features a single runway designated as 10/28, with an asphalt surface measuring 5,643 by 92 feet (1,720 meters × 28 meters).
One notable geographical feature of Rabaul is its expansive and nearly enclosed harbor, Simpson Harbour, which played a pivotal role in the Japanese invasion of the area in 1942, utilized by the Imperial Japanese Navy.
Rabaul experiences a tropical rainforest climate characterized by consistently high temperatures, humidity, overcast skies, and an oppressive atmosphere. The town receives substantial rainfall throughout the year, with an average annual temperature of 26.9°C and an average rainfall of 2,201 millimeters.

Here are some typical questions callers ask about shipping to Rabaul:
"How much does it cost to ship a car from Australia to Rabaul?"
The cost of shipping cars from Australia to Rabaul, Papua New Guinea, depends on the specific locations in Australia and Papua New Guinea. Prices vary accordingly.
"How do I import a car into Rabaul?"
To import a car into Rabaul, it is recommended to contact CargoMaster, a shipping company specializing in shipping cars and machinery to Papua New Guinea and surrounding islands. They can provide further information and fees for shipping cars to Papua New Guinea.
"Do you ship from Brisbane to Rabaul?"
Yes, vessels regularly sail from Sydney, Melbourne, Brisbane, Perth, Adelaide, Darwin, and Townsville to Kieta Port in Rabaul and surrounding centers.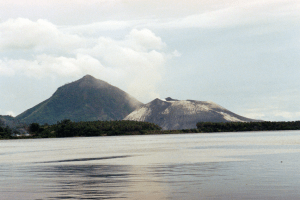 It's important to be aware of the prohibited and restricted items when shipping to Rabaul. Papua New Guinea is known for its strict border control measures, and heavy fines and penalties, including imprisonment, can be imposed for non-compliance. Items such as objectionable material, weapons, equipment for illegal activities, and certain animal products are prohibited or restricted from being imported into Papua New Guinea.
Additionally, bringing motor vehicles into Rabaul entails various costs, including import duties, GST, broker fees, quarantine clearance fees, port handling fees, car safety inspection fees, and registration fees. It's crucial to consider these expenses and comply with the necessary documentation requirements.
Please note that shipping regulations and requirements may change over time, so it's advisable to stay informed and seek up-to-date information before shipping to Rabaul.
"What if I don't qualify for concessions", You will have to pay Duty and GST.
TRANSIT TIMES FROM AUSTRALIA TO RABAUL
Sydney to Rabaul: 8-12 Days
Melbourne to Rabaul: 14-20 Days
Brisbane to Rabaul: 18-32 Days
Fremantle (Perth) to Rabaul: 18-32 Days
Hobart/Launceston to Rabaul: 16-22 Days
Canberra to Rabaul: 14-22 Days
Townsville to Rabaul: 14-22 Days
Darwin to Rabaul: 14-22 Days
Rabaul Airport: Rabaul Airport
Rabaul Shipping Port: PNG Ports Corporation
SHIPPING CONTAINER DIMENSIONS
20 ft Standard Dry (8'6″ x 8′ x 20′)

Weight: 4500lbs
Max Gross Weight: 66,139lbs
Interior Dimensions:
Length: 19′ 5″
Width: 7′ 8-⅛"
Height: 7′ 9-⅝"
Door Opening:
Width: 7' 8-½"
Height: 7' 5-¾"
40 ft Standard Dry (8'6″ x 8′ x 40′)

Weight: 8500lbs
Max Gross Weight: 66,139lbs
Interior Dimensions:
Length: 39′ ⅜"
Width: 7′ 8-⅛"
Height: 7′ 9-⅝"
Door Opening:
Width: 7' 8-½"
Height: 7' 5-¾"
40 ft High Cube (9'6″ x 8′ x 40′)

Weight: 8750 lbs
Max Gross Weight: 68,008lb
Interior Dimensions:
Length: 39′ 4"
Width: 7′ 7"
Height: 8′ 9″
Door Opening:
Width: 7' 8″'
Height: 8' 5"
BREAK BULK
OUT OF GUAGE AND PROJECT SHIPPING RABAUL
CargoMaster offers weekly services for break bulk shipping and shipping large items overseas. These types of services vary greatly between shipment , this area of international shipping should be left to only a few true Australian heavy shipping specialists with many years' experience (like CargoMaster with 35 years transportation experience) Once again, you need to be very careful when choosing a international freight forwarders to handle the shipping of heavy items overseas this is a specialised transportation mode .choosing the wrong freight forwarder could be devastating and cost you heaps of money (there are plenty of stories of freight forwarders failing when it comes to shipping heavy machinery overseas.! The bottom line is Call CargoMaster if you need to ship heavy equipment from Sydney!
Dimensions of 20ft flat rack container
| | |
| --- | --- |
| Internal length | 5.94 m / 19.5 ft |
| Internal width | 2.35 m / 7.7 ft |
| Internal height | 2.35 m / 7.7 ft |
| Tare weight | 2,360 kg / 5,203.8 lbs |
| Payload capacity | 30,140 kg / 66,458.7 lbs |
| Cubic capacity | 32.7 m³ / 1,154.3 cu ft |
Dimensions of 40ft flat rack container
| | |
| --- | --- |
| Internal length | 12.13 m / 39.8 ft |
| Internal width | 2.40 m / 7.9 ft |
| Internal height | 2.14 m / 7 ft |
| Tare weight | 5,000 kg / 11,025 lbs |
| Payload capacity | 40,000 kg / 88,200 lbs |
| Cubic capacity | 62.2 m³ / 2,195.7 cu ft |
At CargoMaster we strive to deliver cost effective sea freight services to business, government and private individuals.
"SAVE MORE, SAVE TIME" with CargoMasters' international self-pack shipping consolidation services to and from Rabaul
CONTACT OUR TEAM TODAY CARGOMASTER WILL SAVE YOU TOO!
info@cargomaster.com.au
1300 767 136
CALL NOW! … with CargoMasters' international self-pack shipping consolidation services to
Rabaul!