SEA FREIGHT TO LORENGAU
"SEA FREIGHT FROM AUSTRALIA TO KIMBE"
"Guaranteed Australia's best sea freight rates to Kimbe "
"Shipping cars, buses, mining and industrial machinery to Kimbe"
"Shipping containers to Kimbe, with security ,integrity and professionalism"
CALL CARGOMASTER: 1300 767 136 AUSTRALIA-WIDE
"Over 20 years experience shipping to PNG and KIMBE and surrounding islands"
"Moving to Kimbe, ask about Self-Pack your own shipping containers"
FREIGHT FORWARDERS TO KIMBE CALL: 1300 767 136
Welcome to CargoMaster, are you thinking of  Shipping to KIMBE. Our high performance team of  PNG Sea Freight  service specialists offer many years' experience shipping containers Kimbe and surrounding islands. CargoMaster is one of Australia's most trusted shipping companies from Australia to Kimbe.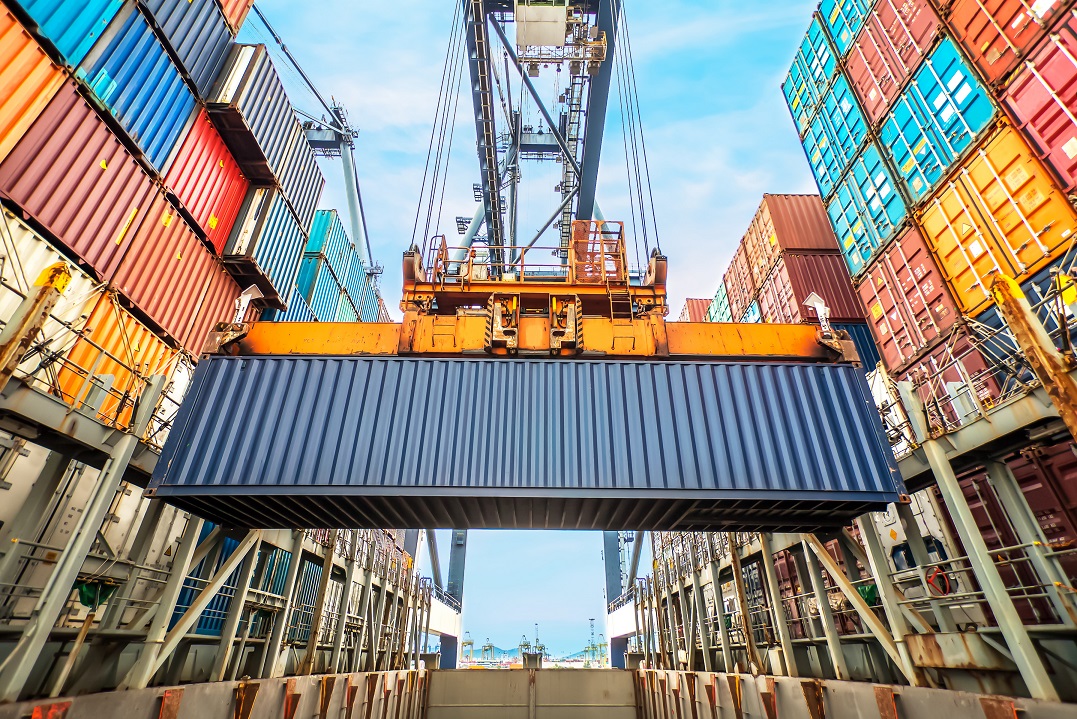 Also servicing: Aitape, Alotau, Arawa, Buka, Daru, Kavieng, Kieta, Kimbe, Lae, Lihir, Madang, Oro Bay, Port Moresby, Rabaul, Vanimo, Wewak,
ABOUT MANUS ISLAND
Lorengau is a township located in Manus Province, on Manus Island (also called Admiralty Islands) in Papua New Guinea. Lorengau has a population of about 6000 people. It is the major town on Manus Island.
The township is situated on the edge of Seeadler harbour. The port of Longreau is one of two ports on the island the other being Lombrum which is a major strategic naval base for the US, Australian and PNG defence forces. The Naval base also handles commercial container vessel from Australia.
The island is has a regular domestic air service . Some of the tourist activities include scuba diving, snorkeling, and attending traditional dance performances; there are also World War II relics on the island as well as shipwrecks in the surrounding waters. In the early 21st century Manus was the site of one of Australia's controversial Pacific Island detention centers for the offshore processing of Australia-bound asylum seekers.
AUSTRALIAN IMMIGRATION DETENTION CENTER
In early 2017 Manus Regional Processing Centre was decommissioned and hundreds of refugees and asylum seekers were transferred, many by force, to three new centers in/near Lorengau. The new centers were West Lorengau Haus, Hillside Haus and East Lorengau Refugee Transit Centre. At the time, the new centers were not completed and 60 men were left without a place to stay. Those detained at the new centers were allowed to leave the centers during the day (with restrictions), but could not leave Manus Island.
TYPICAL QUESTIONS CALLERS ASK ABOUT SHIPPING TO KIMBE
"How much does it cost to ship a car from Australia to KIMBE"
"The cost of shipping cars to Kimbe, West New Britian Island ,Papua New Guinea from Australia will depend on where in Australia you are shipping from and the commodity you intend to ship"
SHIPPING TO KIMBE
CALL CARGOMASTER 1300 767 136
TRANSIT TIMES FROM AUSTRALIA TO KIMBE  
Sydney to Kimbe: 8-12 Days
Melbourne to Kimbe: 14-20 Days
Brisbane to Kimbe:
Fremantle (Perth) to Kimbe: 18-32 Days
Hobart/Launceston to Kimbe: 16-22 Days
Canberra to Kimbe
Townsville to Kimbe: 14-22 Days
Darwin to Kimbe:
PORTS IN PAPUA NEW GUINEA
PAPUA NEW GUINEA CUSTOMS AUTHORITY
WHAT YOU SHOULD KNOW ABOUT SHIPPING TO KIMBE
Prohibited And Restricted Items:         
Remember, you are moving to one of the cleanest, greenest, Island Countries in the world, PNG people people are very much InTouch with the environment and protecting their country from unwanted pests and diseases. Border control is very strict and heavy fines (even imprisonment penalties) apply for non compliance, your goods could even be sent back to the origin port .Certain items are restricted or prohibited and cannot be imported into PNG
Please be aware the below items are NOT PERMITTED into PNG:
objectionable material contained on items like videotapes, films, records, CD-ROMs and in publications
weapons like flick knives, butterfly knives, swordsticks, knuckle-dusters
any weapon which is disguised as something else
equipment for using cannabis or methamphetamine
anything which you're planning to use in a crime.
For the commodities below you should check to see if you will NEED A PERMIT:
ivory in any form, including jewelry, and carvings
tortoise or sea turtle shell jewelry, and ornaments
meat or food derived from whales, dolphins, rare crane, and pheasants, or sea turtles
medicines containing musk, or rhinoceros or tiger derivatives such as ground horn or bone
carvings or other things made from whalebone or bone from other marine mammals
cat skins
trophies of  sea turtles, all big cats, rare reptiles, cranes, pheasants, bears, antelope, and deer
live species, including pet eagles, hawks, owls and parrots, many cacti, orchids, cycads, and cyclamens
carnivorous plants.
You may not be able to bring some medicines into PNG, especially controlled drugs. This includes medicines containing pseudoephedrine. Remember heavy fines and possibility of imprisonment for non compliance
Prescription medication in most cases is acceptable, if you can present a valid doctors prescription .
If you're returning to PNG or are immigrant after 21 months or more overseas, you may be entitled to concessions on vehicles and boats, motor cycles that either accompany you or are transported separately.
Bringing Motor Vehicles Into PAPUA NEW GUINEA:
There is an increasing number of people purchasing cars online from overseas and importing them in Papua New Guinea. Although the purchase price of these vehicles may seem cheaper than what you can purchase here in Papua New Guinea there are significant costs associated with importing and getting these vehicles on the road. In addition to freight and insurance costs, there is also import duties which can, depending on the size of the motor, range from 40%-110% of the vehicles import value. On top of this Import GST of 10% is also collected at the time of import. Add to this broker fees, Quarantine clearance fees, port handling fees, car safety inspection fees and registration fees and this can often double the original purchase price of the vehicle.
Please be aware of all the costs associated with purchasing and importing a vehicle from overseas before you make you purchase. If your vehicle is imported and left at a Customs wharf for over 30 days it is forfeited to the Sate of Papua New Guinea and can be sold or auctioned to recover the duty, GST, and other handling and storage fees owing.
Documentation will be evidence will need to be produced to support your claim. These documents may include:
receipts showing purchase and delivery dates
registration and insurance papers
evidence when the vehicle, boat or plane was surrendered for shipping .
"What if I don't qualify for concessions"
You will have to pay Duty and GST.
CONTACT OUR TEAM TODAY CARGOMASTER WILL SAVE YOU TOO!
TEL: 1300 767 136 
CONTACT OUR TEAM TODAY CARGOMASTER WILL SAVE YOU TOO!
"SAVE MORE, SAVE TIME" with CargoMasters' international self- pack shipping consolidation services to and from Papua New Guinea!
CONTACT OUR TEAM TODAY CARGOMASTER WILL SAVE YOU TOO!
CALL: 1300 767 136
UNDER CONSTRUCTION