SEA FREIGHT TO KIETA
"SEA FREIGHT FROM AUSTRALIA TO BOUGAINVILLE"
"Guaranteed Australia's best sea freight rates to KIETA "
"Shipping cars, buses, mining and industrial machinery to KIETA"
"Shipping containers to Kieta, with security ,integrity and professionalism"
CALL CARGOMASTER: 1300 767 136 AUSTRALIA-WIDE
"Over 20 years experience shipping to Bougainville and surrounding islands"
"MOVING TO BOUGANILLE, AS ABOUT SELF PACK SHIPPING CONTAINERS"
FREIGHT FORWARDERS TO BOUGAINVILLE: 1300 767 136
Welcome to CargoMaster, are you thinking of  Shipping to Kieta. Our high performance team of  PNG Sea Freight  service specialists offer many years' experience shipping containers Bougainville and surrounding islands. CargoMaster is one of Australia's most trusted shipping companies from Australia to Bougainville.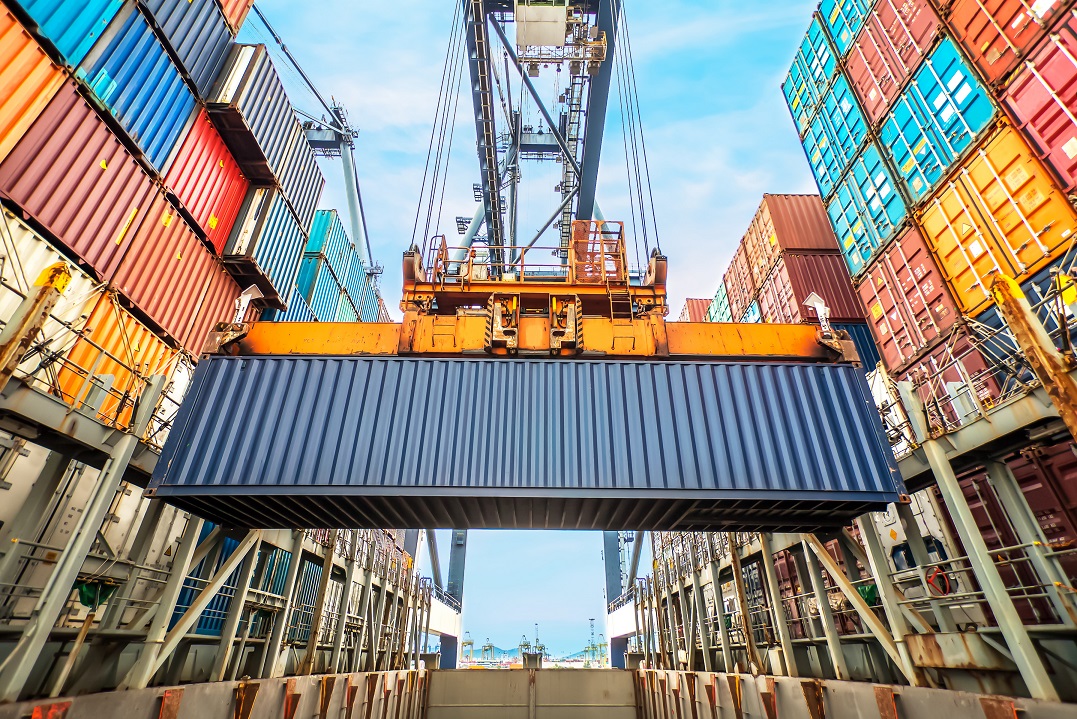 Also servicing: Aitape, Alotau, Arawa, Buka, Daru, Kavieng, Kimbe, Lae, Lihir, Lorengau, Madang, Oro Bay, Port Moresby, Rabaul, Vanimo, Wewak,
ABOUT KIETA (BOUGAINVILLE)
Kieta, is a small port town located on the east coast of the Island of Bougainville in the Bougainville Autonomous Government region. The port is close to the township of Arawa, which prior to the 1990's civil uprising was the capital for the Bougainville region. The township of Awara was destroyed in the 1990's civil war. This area of Bougainville was also the scene of heavy fighting during World War II, between the Japanese and Allied forces, it was occupied by the Japanese until the end of the second world war. War relics can be found all around Bougainville Island. The island was considered a strategic stronghold for mainland operations, giving forces the ability to launch long range attacks on their enemies.
Kieta has an airport with a 1600 meter runway, which is regularly serviced by Air Niugini to and from Port Moresby and private charter flights. The area is famous for its beaches, trekking and the huge variety of birds and snorkeling and diving in crystal clear waters, great for adventure seekers!
Kieta has a small port, there are no wharf mounted cranes, however, mobile cranes are available capable of lifting up to twenty (20) tonne containers. Shippers are advised though to check this before shipping heavier loads.
AUTONOMOUS BOUGAINVILLE GOVT ANNOUNCEMENT 27 JULY 2021
The Autonomous Bougainville Government welcomes the initiative by Rio Tinto and Bougainville Copper Limited (BCL) to address the outstanding legacy issues from the Panguna Mine.
The Panguna Mine was solely responsible for bankrolling Papua New Guinea's independence and provided its economic base from 1973 – 1989.
Despite the fiscal benefits of the mine, the failure by Rio Tinto and BCL to address the irreparable damage to the environment and the displacement of the local population caused friction between the people of Bougainville and the companies including the National Government.
Left unattended, these issues became one of the major factors that directly contributed to the ten year Bougainville Civil War.
In the last 30 years since the mine ceased operations there is still extensive damage of the environment within the Special Mining Lease and Lower Tailings.
The environmental assessment will thoroughly gauge the full extent of the damage caused by the mine that continues to exist to this day.
My government is pleased that Rio Tinto and BCL have felt the urge to be accountable for their actions.
I acknowledge the Human Rights Law Centre for providing legal guidance and enabling the complaints' to bring their grievances through a formal complaint to the Organization for Economic Corporation & Development.
I also acknowledge the Australia National Contact Point for facilitating the dialogue which has led to this stage of the process.
I must extend my gratitude to the Minister for Education and  Member for Ioro Hon. Theonila Matbob for her resilience in pursuing the matter on the people's behalf.
It was through her perseverance that we have been able to reach an amicable solution with Rio Tinto and BCL.
I want to also put to rest rumours that the government will be offering concessions on the Panguna Mine.
The mine will remain closed until such time all outstanding issues have been addressed.
My government's main agenda is to progress development and prepare our people for independence.
Hon. Ishmael Toroama MHR
President.    
TYPICAL QUESTIONS CALLERS ASK ABOUT SHIPPING TO BOUGAINVILLE
"How much does it cost to ship a car from Australia to KIETA, BOUGAINVILLE"
"The cost of shipping cars to Kieta, Papua New Guinea from Australia will depend on where in Australia you are shipping from and where in Papua New Guinea you intend shipping too"
SHIPPING TO KIETA
CALL CARGOMASTER 1300 767 136
TRANSIT TIMES FROM AUSTRALIA TO KIETA  
Sydney to Kieta: 8-12 Days
Melbourne to Kieta: 14-20 Days
Brisbane to Kieta:
Fremantle (Perth) to Kieta: 18-32 Days
Hobart/Launceston to Kieta: 16-22 Days
Canberra to Kieta
Townsville to Kieta: 14-22 Days
Darwin to Kieta
PORTS IN PAPUA NEW GUINEA
PAPUA NEW GUINEA CUSTOMS AUTHORITY
WHAT YOU SHOULD KNOW ABOUT SHIPPING TO BOUGAINVILLE
Prohibited And Restricted Items:         
Remember, you are moving to one of the cleanest, greenest, Island Countries in the world, Bougainville people are very much InTouch with the environment and protecting their country from unwanted pests and diseases. Border control is very strict and heavy fines (even imprisonment penalties) apply for non compliance, your goods could even be sent back to the origin port .Certain items are restricted or prohibited and cannot be imported intoPNG
Please be aware the below items are NOT PERMITTED into PNG:
objectionable material contained on items like videotapes, films, records, CD-ROMs and in publications
weapons like flick knives, butterfly knives, swordsticks, knuckle-dusters
any weapon which is disguised as something else
equipment for using cannabis or methamphetamine
anything which you're planning to use in a crime.
For the commodities below you should check to see if you will NEED A PERMIT:
ivory in any form, including jewelry, and carvings
tortoise or sea turtle shell jewelry, and ornaments
meat or food derived from whales, dolphins, rare crane, and pheasants, or sea turtles
medicines containing musk, or rhinoceros or tiger derivatives such as ground horn or bone
carvings or other things made from whalebone or bone from other marine mammals
cat skins
trophies of  sea turtles, all big cats, rare reptiles, cranes, pheasants, bears, antelope, and deer
live species, including pet eagles, hawks, owls and parrots, many cacti, orchids, cycads, and cyclamens
carnivorous plants.
You may not be able to bring some medicines into PNG, especially controlled drugs. This includes medicines containing pseudoephedrine. Remember heavy fines and possibility of imprisonment for non compliance
Prescription medication in most cases is acceptable, if you can present a valid doctors prescription .
If you're returning to PNG or are immigrant after 21 months or more overseas, you may be entitled to concessions on vehicles and boats, motor cycles that either accompany you or are transported separately.
Bringing Motor Vehicles Into BOUGAINVILLE:
There is an increasing number of people purchasing cars online from overseas and importing them in Papua New Guinea. Although the purchase price of these vehicles may seem cheaper than what you can purchase here in Papua New Guinea there are significant costs associated with importing and getting these vehicles on the road. In addition to freight and insurance costs, there is also import duties which can, depending on the size of the motor, range from 40%-110% of the vehicles import value. On top of this Import GST of 10% is also collected at the time of import. Add to this broker fees, Quarantine clearance fees, port handling fees, car safety inspection fees and registration fees and this can often double the original purchase price of the vehicle.
Please be aware of all the costs associated with purchasing and importing a vehicle from overseas before you make you purchase. If your vehicle is imported and left at a Customs wharf for over 30 days it is forfeited to the Sate of Papua New Guinea and can be sold or auctioned to recover the duty, GST, and other handling and storage fees owing.
Documentation will be evidence will need to be produced to support your claim. These documents may include:
receipts showing purchase and delivery dates
registration and insurance papers
evidence when the vehicle, boat or plane was surrendered for shipping .
"What if I don't qualify for concessions"
You will have to pay Duty and GST.
CONTACT OUR TEAM TODAY CARGOMASTER WILL SAVE YOU TOO!
TEL: 1300 767 136 
CONTACT OUR TEAM TODAY CARGOMASTER WILL SAVE YOU TOO!