SEA FREIGHT TO AMERICAN SAMOA
"SEA FREIGHT FROM AUSTRALIA TO AMERICAN SAMOA"
"Guaranteed Australia's best sea freight rates to Pago Pago"
"Shipping containers to American Samoa, with security ,integrity and professionalism"
CALL CARGOMASTER: 1300 767 136 AUSTRALIA-WIDE
"Over 20 years experience shipping to Pago Pago"
"Moving to American Samoa, ask about Self-Pack your own shipping containers to Pago Pago"
Welcome to CargoMaster, are you thinking of  Shipping to American Samoa. Our high performance team of American Samoa sea freight service specialists offer many years' experience shipping containers to The Pacific Islands including American Samoa and surrounding islands. CargoMaster is one of Australia's most trusted shipping companies from Australia to American Samoa.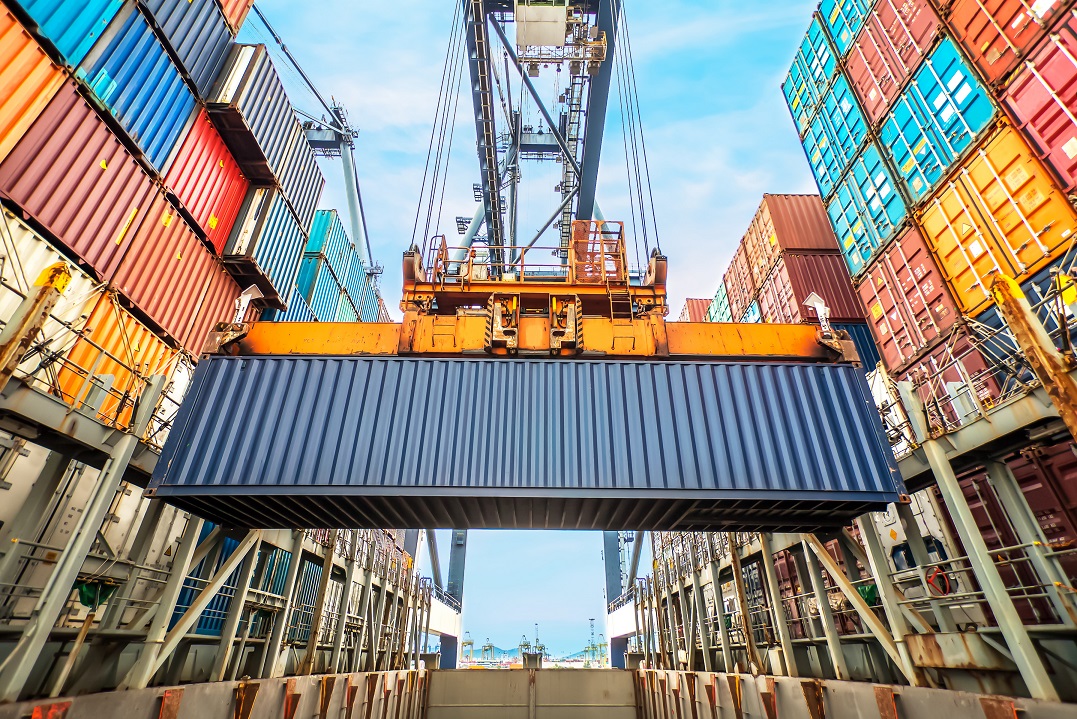 ABOUT AMERICAN SAMOA
American Samoa is considered a territory of the USA. American Samoa is situated in the South Pacific Ocean, southeast of Samoa and slightly east of the international date line, west of the Cook Islands and North of Tonga The US territory takes in an area of approx. 200 square kilometers. Fishing, specifically Tuna is the main export. The main languages of American Samoa are English and Samoan. The population of American Samoa is approx. 55,000. The currency used in the US territory is US dollars.
American Samoa consists of five main islands and 2 atolls. The largest island is Tutuila and the largest city in American Samoa is Pago Pago. Pago Pago has a population of approx. 4,000. Pago Pago is located on Tutuila Island.
The population of American Samoa is approx. 55,000 residents.
Did you know there are actually two Samoa's? American Samoa and Samoa, both Samoa's are renowned around the world for tropical beaches and stunning volcanoes and forests. The nation of Samoa is an independent nation with its own Head of State. Towards the end of the 19th century, there was much dispute between the Germans and Americans over the Samoan archipelago, and in 1899 the Tripartite Convention was signed, assigning the eastern island group to America and the western to Germany (it was called Western Samoa until 1997 when it was renamed Samoa). American Samoa, obviously as the name would suggest, is an – unincorporated – territory of the United States.
NZ and Samoa also have a relationship dating back to 1914,  Samoa was administered by New Zealand through a United Nations Trusteeship mandate until 1962, when Samoa gained its Independence and The Treaty of Friendship was signed. This has resulted in the two countries still enjoying a very close relationship – with many Samoans living in New Zealand.
AMERICAN SAMOA is made up of five volcanic islands and two atolls and is stunning, but smaller – and less developed – than Samoa. The American influence is definitely visible on the eastern islands – license plates and the left hand driving of the road  give it away; the voltage is 110 and the plugs are American too. The currency is US dollars and many of the locals like to follow American football.
SAMOA is made up of two large islands and ten smaller ones and has the same wild beauty, magnificent beaches and teeming reefs as American Samoa but there are also luxury resorts and many more options for dining out and shopping so you get the best of both worlds. You can get from one side of Samoa to the other side of American Samoa with a direct flight with Samoan Airways.
SHIPPING TO AMERICAN SAMOA
CALL CARGOMASTER 1300 767 136
SHIPPING TIMES FROM AUSTRALIA TO AMERICAN SAMOA  
Sydney to Pago Pago: 25 Days
Melbourne to Pago Pago: 27 Days
Brisbane to Pago Pago: 20 Days
Fremantle (Perth) to Pago Pago: 38 Days
Adelaide to Pago Pago: 33 Days
Hobart/Launceston to Pago Pago: 33 Days
Townsville to Pago Pago: 18 Days
Darwin to Pago Pago: 32 Days
WHAT YOU SHOULD KNOW ABOUT SHIPPING TO AMERICAN SAMOA
Prohibited And Restricted Items:  
  Residents
• Exemption of USD 200 worth of dutiable items:
For residents that travelled abroad more than once in a 30-day period or who have been out of the country for at least 48 hours. If the worth of the items brought in exceeds the above USD200 then the whole amount is dutiable. You may include with the $200 exemption your choice of the following:
– 50 cigarettes and
– 10 cigars and
– 150 ml (5 fl. oz.) of alcoholic beverages or
– 150 ml (5 fl. oz.) of perfume containing alcohol.
• Exemption of USD 800 worth of dutiable items:
For residents who have been out of the country at least 48 hours and their duty-free exemption was not used in the preceding 30 days. The duty-free allowances may include the following maximum quantities of:
– Tobacco products : 200 cigarettes and 100 cigars
– Persons of 21 years or older 1L of alcohol
– other goods for personal use
• Exemption of USD 1,600 worth of dutiable items:
For U.S. residents that are travelling from U.S. insular possession (U.S. Virgin Islands, American Samoa or Guam)or for residents that are coming back from U.S. insular possessions and to the countries of the Caribbean Basin or Andean countries.
• The exemption constitutes the following:
– USD 1,600 worth of items originated only from the U.S. insular countries or in the instance of travel to U.S. insular possessions and to the Caribbean Basin or Andean countries the worth of articles can amount up to USD 1,600 but the worth of the articles originated in the latter cannot exceed USD 800, otherwise a duty will need to be paid.
– The tobacco allowance for the USD 1,600 exemption is up to 1,000 cigarettes but only 200 can be of the Caribbean Basin or Andean origin (as all allowance for duty free tobacco coming from foreign countries cannot excess 200.)
– The alcohol allowance as a part of the USD 1,600 exemption can constitute of up to five litres but only 4 litres can be of the Caribbean Basin or Andean origin.
Non Residents
• Tobacco products : 200 cigarettes and 100 cigars.
• 1L of alcohol for persons of 21 years or older
• Other goods for personal use.
• USD 100 worth of dutiable items as a gift
• Non-residents are allowed up to $100 worth of merchandise. To claim this exemption, you must remain in the United States for at least 72 hours, and the gifts must accompany you.
This $100 gift exemption can be claimed only once every six months. You may include 100 cigars within the gift exemption, but alcoholic beverages may not be included. Family members may not group their gift exemptions. If you've used your gift exemption and then return to the United States before the six-month period has ended, you may still bring in up to $200 worth of merchandise free of duty for your personal. Any of the following may be included in this $200 exemption:
– 50 cigarettes
– 100 cigars (non-Cuban)
– 150 ml of alcoholic beverages
– 150 ml of perfume containing alcohol, or equivalent amounts of each.
If you exceed any of these limitations, however, or if the total value of all dutiable articles exceeds $200, no exemption can be applied.
Prohibited
Applicable for residents of U.S.A and non-resident
• Eat or any products thereof (dried, canned etc.)
• Narcotics and some medication containing prohibited substances
• Absinthe (unless thujone free)
• Plants , seeds , vegetables, fruits
• Soil, livestock or animal pests
• Biological (bacteria cultures, fungi specimens, viruses and others for research and etc. permissible only with APHIS permit)
• Unprepared fish and fish eggs
• Imports from embargoed countries (Iran, Cuba, Myanmar, Sudan) and leather souvenirs imported from Haiti (drums).
• Endangered wildlife species and products thereof (for example clothing and accessories)
• Cultural artefacts from Byzantine period, Pre-Columbian period, Khmer sculptures (unless with permission)
• Dog and cat fur
• Items infringing trade and copyright regulations
• Fully automatic weapons and semi-automatic weapons (see the restricted section).
• Pornography
• Articles infringing copyrights
• Traitorous material and material igniting agitation
• Hazardous articles like fireworks, uncertified toys, health hazardous substances.
Restricted

• Cats and dogs must be accompanied by:
– Health certificate, issued within 30 days at point of origin. The certificate must state that animals have lived in an area which has not been under quarantine due to contagious, infectious or transmissible disease;
– Rabies certificate issued within 6 months (if the animal is over 4 months old).
• Birds require a health certificate issued immediately prior to shipment. The certificate must state that the birds were found free of psittcosis or ornithosis. For more detailed information please contact U.S. FISH AND WILDLIFE SERVICE.
• Seafood – please contact the U.S. FISH AND WILDLIFE SERVICE
• Medication – all health related drugs need to be properly labelled (preferably in their original packaging) and the quantity should not excess the amount you would normally need for the duration of your stay. It is strongly advisable to accompany the drugs with prescription or written letter from your personal physician.
• Arms and ammunition (non-residents only):
In order to import firearms, ammunition and implements of war an approved ATF Form 6-Part I). The ATF Form 6 should be submitted approximately 60 days prior to the intended importation. (Application and Permit for Importation of Firearms, Ammunition and Implements of War)".     
Remember, you are moving to one of the cleanest, greenest, Island Countries in the world, Samoa's people are very much InTouch with the environment and protecting their country from unwanted pests and diseases. Border control is very strict and heavy fines (even imprisonment penalties) apply for non compliance, your goods could even be sent back to the origin port .Certain items are restricted or prohibited and cannot be imported into American Samoa
Please be aware the below items are NOT PERMITTED into American Samoa:
objectionable material contained on items like videotapes, films, records, CD-ROMs and in publications
weapons like flick knives, butterfly knives, swordsticks, knuckle-dusters
any weapon which is disguised as something else
equipment for using cannabis or methamphetamine
anything which you're planning to use in a crime.
For the commodities below you should check to see if you will NEED A PERMIT:
ivory in any form, including jewelry, and carvings
tortoise or sea turtle shell jewelry, and ornaments
meat or food derived from whales, dolphins, rare crane, and pheasants, or sea turtles
medicines containing musk, or rhinoceros or tiger derivatives such as ground horn or bone
carvings or other things made from whalebone or bone from other marine mammals
cat skins
trophies of  sea turtles, all big cats, rare reptiles, cranes, pheasants, bears, antelope, and deer
live species, including pet eagles, hawks, owls and parrots, many cacti, orchids, cycads, and cyclamens
carnivorous plants.
Documentation will be evidence will need to be produced to support your claim of meeting this requirement. These documents may include:
receipts showing purchase and delivery dates
registration and insurance papers
evidence when the vehicle, boat or plane was surrendered for shipping .
"What if I don't qualify for concessions"
You will have to pay Duty.
MORE ABOUT CONCESSIONS AND EXEMPTIONS
CONTACT OUR TEAM TODAY CARGOMASTER WILL SAVE YOU TOO!
TEL: 1300 767 136 
CONTACT OUR TEAM TODAY CARGOMASTER WILL SAVE YOU TOO!
CALL 1300 767 136
"SAVE MORE, SAVE TIME" with CargoMasters' international self- pack shipping consolidation services to and from American Samoa!
CONTACT OUR TEAM TODAY CARGOMASTER WILL SAVE YOU TOO!